Operators (Ex 'de') Ammeter
Operators (Ex 'de') Ammeter
The WH - WP operators and WA instruments are normally used in the chemical and petrochemical plants, off-shore platforms, refineries and any other industry where hazardous atmospheres (gas and combustible dust) are potentially present.
The WH - WP - WA range has been designed to meet the main requirements of power distribution, monitoring and signaling, and other electrical functions inside the hazardous area of the plant.
Ammeter unit, available with a large number of measuring range electromagnetic frameworks, scaled 2 or 5
times as per side tables.
The ammeter unit can make a direct measurement or connected to a current transformers and upon request, to a secondary current transformer.
The ammeter has a working temperature range from -40°C to +60°C.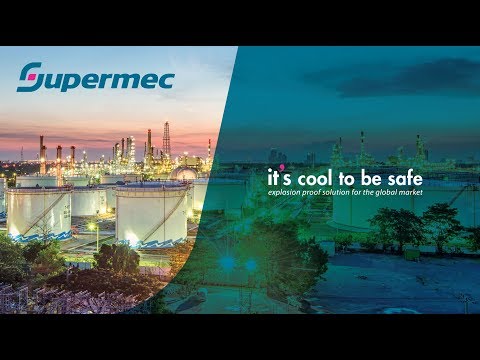 product
code

Overload Scale
Measuring Range
Measuring Way
WAM 0-2
2
0 - 1 / 2A
Direct
WAM 2-2
2
0 - 1 / 2A
Current Transformer
WAM 5-5
5
0 - 1 / 5A
Current Transformer
The WH - WP - WA series are normally installed on CSE enclosures series used for the following main applications:
control station and instrument housing
motor starter unit
instrument housing
lighting control panel
and fitted with other electrical and/or electronic equipment as per our client specific requirements.
The material used to manufacture the UH-UP operators and WA instruments have been studied to grant the maximum protection against the highly corrosive agents present in these industries:
the external components (handle, push-button, diffuser, ect.) are made of high-quality antistatic and UV-protected polymers and provided with EPDM sealing to mantain the IP66 level of protection of whole control station;
the internal Ex d components are made of high quality thermoplastic and are available for standard installation on cover or, as option, on a dedicated mounting rail;
the larger handles are padlockable in different positions (upon request)
the LED units for pilot light and luminaire push button are available with two range of voltage as indicated in the ordering table;
the rated current of Ex switch module is up to 16 Amp. and its mechanical life is 1,000,000 times;
the high brightness and the electrical life of LED units are granted for a minimum of 100,000 hours;
the diffuser of pilot lights and luminaire push button units have a special design to grant a high visibility degree in any situation
the external components are fixed directly on cover with a Ø 30 mm. hubs and a directional anchor point depending by type of

installation requested.
certificate number: ATEX & IECEx certificates available TC RU C-IT.AA87.B.00509
marking:
II 2GD Ex d e mb IIC T6 Gb Ex tb IIIC T85°C Db (control stations)
ambient temperature: –55°C +60°C
degree of protection: IP66
conformity: Directive ATEX 2014/34/EU TP TC 012/2011
standards: IEC-EN60079-0 IEC-EN60079-1 IEC-EN60079-7
ГОСТ 31610.0 ГОСТ IEC 60079-1 ГОСТ Р МЭК 60079-7
IEC-EN60079-11 IEC-EN 60079-18 IEC-EN60079-31
ГОСТ 31610.11 ГОСТ Р МЭК 60079-18 ГОСТ Р МЭК 60079-31
category: suitable for Zone 1 - 21 (gas) and Zone 2 - 22 (dust)