Drain Valves & Breathers (Zone 1 and 2) UVB/UVD
Drain Valves & Breathers (Zone 1 and 2) UVB/UVD
The UV drain valves and breathers are normally used in the chemical and petrochemical plants, off-shore platforms, refineries and any other industry where hazardous atmospheres (gas and combustible dust) are potentially present.
The drain valves and breathers are specially recommended for tropical environment where the phenomenon of water condensation mixed with chemical agents is the first cause of corrosion of electrical components inside the enclosures.
The material used to manufacture drain valves and breathers UV series have been studied to allow the maximum protection against the highly corrosive agents present in these industries:
bushing and shaft, as components directly involved into the explosion proof protection, are made of
stainless steel AISI 316
internal o-ring of silicone
external gasket of silicone
adaptor for thin wall enclosures (≤ 8 mm.) and locknut of stainless steel AISI 316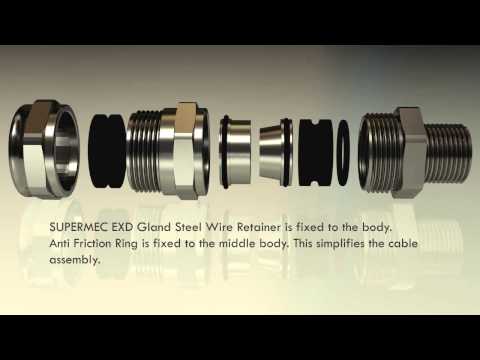 product
code

Ø
IP Rating
For use on
Description
UVB
3/8" NPT
IP66
Ex d enclosures
Lockable breather unit (NPT)
UVBM
M16
IP66

Ex d enclosures

Lockable breather unit (metric)
UVDME
M20
Maintain IP rating of enclosure

Ex e enclosures

Lockable drain valve UVDM complete with adaptor kit
UVXE
M20
-
Ex e enclosures
Adaptor kit for UV with metric thread to install on Ex e enclosures
The UV drain valves and breathers are normally installed on Ex d and Ex e enclosures. Both models UVB and UVD can be used as a combination drain and breather. The UVB model is equipped with internal o-ring to allow an IP66 protection to the enclosure when not in use.
The material used to manufacture drain valves and breathers UV series have been studied to allow the maximum protection against the highly corrosive agents present in these industries:
bushing and shaft, as components directly involved into the explosion proof protection, are made of
stainless steel AISI 316
internal o-ring of silicone
external gasket of silicone
adaptor for thin wall enclosures (≤ 8 mm.) and locknut of stainless steel AISI 316
certificate number: IMQ 11 ATEX 029 U TC RU C-IT.AA87.B.00509
marking:
II 2GD Ex d IIC Gb Ex e IIC Gb Ex tb IIIC Db
ambient temperature: –60°C +60°C
degree of protection: IP66 / IP6X
conformity: Directive ATEX 2014/34/EU TP TC 012/2011
standards: IEC-EN60079-0 IEC-EN60079-1 IEC-EN60079-7 IEC-EN60079-31
ГОСТ 31610.0 ГОСТ IEC 60079-1 ГОСТ Р МЭК 60079-7 ГОСТ Р МЭК 60079-31
category: suitable for Zone 1 - 21 (gas) and Zone 2 - 22 (dust)